| | |
| --- | --- |
| Published September 15, 2021. Open access. | Gallery ❯ |
Sleepy Ground Snake (Atractus dunni)
Reptiles of Ecuador | Serpentes | Colubridae | Atractus | Atractus dunni
English common names: Sleepy Ground Snake, Dunn's Ground Snake.
Spanish common names: Tierrera dormilona, culebra tierrera de Dunn.
Recognition: ♂♂ 35.8 cmMaximum distance from the snout to the tip of the tail. Snout–vent length=29.7 cm. ♀♀ 42.1 cmMaximum distance from the snout to the tip of the tail. Snout–vent length=37.7 cm..1 The Sleepy Ground Snake (Atractus dunni) differs from other snakes in its area of distribution by having a round head similar in width to the neck, small eyes, dorsal scales arranged in 17 rows at mid-body, no preocular scale, and a dorsal pattern consisting of irregular 1-scale-wide dark spots with creamy borders disposed linearly on a brown ground color.2,3 The belly is pale yellowish with various degrees of dark pigment.3 Atractus dunni is extremely similar to A. microrhynchus, A. iridescens, and A. esepe, but it has not been found living alongside any of these species, as it generally occurs at higher elevations.4 Atractus dunni differs from A. microrhynchus by lacking longitudinal lines on the dorsum, either complete or broken.4,5 Males of the Sleepy Ground Snake differ from females by having less ventral scales (125–139 vs 137–153), more subcaudal scales (28–43 vs 14–27), and a proportionally longer tail.1 Juveniles have a light yellow nape band.3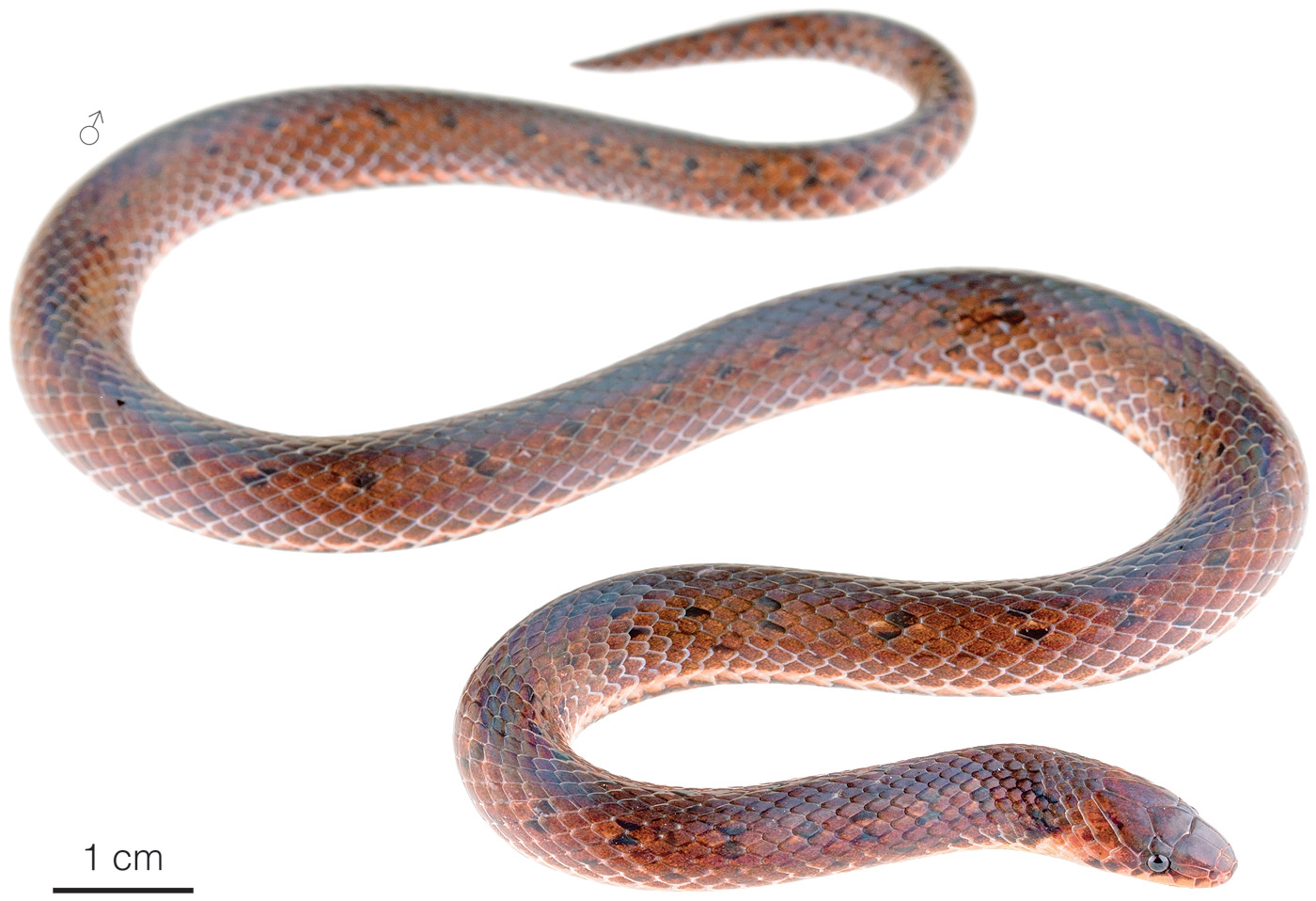 Figure 1: Adult male of Atractus dunni from Santa Lucía Cloud Forest Reserve, Pichincha province, Ecuador.
Natural history: Locally frequentRecorded weekly in densities below five individuals per locality.. Atractus dunni is a semi-fossorial (living underground and at ground level) snake that inhabits old-growth to moderately disturbed cloud forests, crops, pastures, and rural gardens nearby forest border.2,6 This species is distributed in cold (mean annual temperature=11.88–18.67 °C) areas of the Pacific slopes of the Andes where the annual precipitation ranges between 1000 and 2561 mm.1 Sleepy Ground Snakes are usually seen moving on the forest floor or crossing dirt roads and trails during warm and cloudy nights2,6 or rarely during the daytime.7 When not active, individuals are usually found hidden under logs, rocks, or in leaf-litter.3,6 The diet of A. dunni includes insect larvae and earthworms.2 These snakes rely mostly on their cryptic coloration as a primary line of defense. If handled, individuals usually just try to flee, but they can also use their sharp tail tip for poking as well as flatten their body dorsoventrally to appear larger.6 Females of A. dunni lay clutches of 2–4 eggs under soft soil.2,6
Conservation: Near Threatened Not currently at risk of extinction, but requires some level of management to maintain healthy populations..8 Atractus dunni is listed in this category because it has been recorded in more than 10 localities (=27; see Appendix 1), occurs in more than 10 protected areas, and is distributed over an area which retains most (~72%) of its forest cover.9 Therefore, the species is considered to be facing no major immediate extinction threats.8 However, some populations are likely to be declining due to deforestation by logging and large-scale mining, especially in the provinces Imbabura and Carchi.8,10
Distribution: Atractus dunni is endemic to an estimated 3,741 km2 area along the Pacific slopes of the Andes of northwestern Ecuador. The species has been recorded at elevations between 1800 and 2378 m (Fig. 2).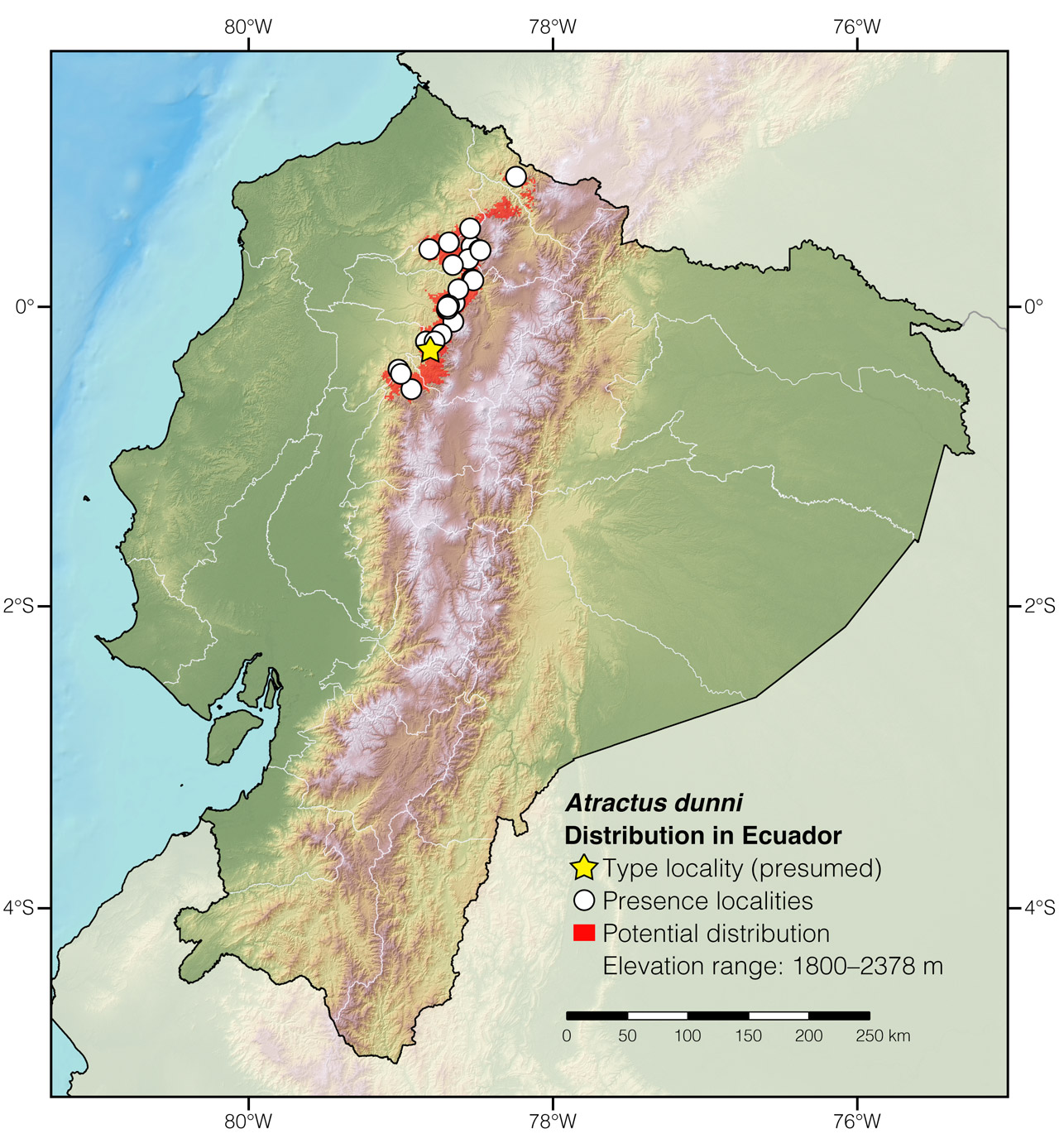 Figure 2: Distribution of Atractus dunni in Ecuador. See Appendix 1 for a complete list of the presence localities included in the map.
Etymology: The name Atractus, which is a latinization of the Greek word άτρακτος (meaning "spindle"),11–13 probably refers to the fact that snakes of this genus have a uniform width throughout the body and a narrow tail, resembling an antique spindle used to spin fibers. The specific epithet dunni honors American herpetologist Emmett Reid Dunn (1894–1956), of Harvard College, whose suggestion ultimately led Jay Savage to describe this snake species as new to science.5
See it in the wild: Dunn's Ground Snakes can be seen with ~10–20% certainty in forested areas throughout their area of distribution. It is easier to find individuals right after sunset during a warm night, especially in reserves such as Río Guajalito, Otonga, Santa Lucía, and Bellavista. The snakes may be located by scanning the forest floor and leaf-litter along trails at night or by looking under rocks and logs in pastures nearby forest border.
Acknowledgments: This account was published with the support of Secretaría Nacional de Educación Superior Ciencia y Tecnología (programa INEDITA; project: Respuestas a la crisis de biodiversidad: la descripción de especies como herramienta de conservación; No 00110378), Programa de las Naciones Unidas (PNUD), and Universidad San Francisco de Quito (USFQ).
Author: Alejandro ArteagaaAffiliation: Khamai Foundation, Quito, Ecuador.
Photographer: Jose VieiraaAffiliation: Tropical Herping (TH), Quito, Ecuador.,bAffiliation: ExSitu, Quito, Ecuador.
How to cite? Arteaga A (2021) Sleepy Ground Snake (Atractus dunni). In: Arteaga A, Bustamante L, Vieira J, Guayasamin JM (Eds) Reptiles of Ecuador: Life in the middle of the world. Available from: www.reptilesofecuador.com. DOI: 10.47051/ZNVA6317
Literature cited:
Appendix 1: Locality data used to create the distribution map of Atractus dunni in Ecuador (Fig. 2). Go to the section on symbols and abbreviations for a list of acronyms used.
| | | | |
| --- | --- | --- | --- |
| Country | Province | Locality | Source |
| Ecuador | Carchi | Gualpi | Arteaga et al. 2017 |
| Ecuador | Cotopaxi | Bosque Integral Otonga | Arteaga et al. 2017 |
| Ecuador | Cotopaxi | Cutzualo | Arteaga et al. 2017 |
| Ecuador | Cotopaxi | Las Pampas | Cisneros-Heredia 2005 |
| Ecuador | Imbabura | 6 de Julio de Cuellaje | Arteaga et al. 2017 |
| Ecuador | Imbabura | El Portal de Intag | Arteaga et al. 2017 |
| Ecuador | Imbabura | Hacienda La Florida | Cisneros-Heredia 2005 |
| Ecuador | Imbabura | Intag | Cisneros-Heredia 2005 |
| Ecuador | Imbabura | Junín | Arteaga et al. 2017 |
| Ecuador | Imbabura | Santa Rosa de Intag | Arteaga et al. 2017 |
| Ecuador | Imbabura | Toisán | Arteaga et al. 2017 |
| Ecuador | Imbabura | Wariman | Photo by Peter Joost |
| Ecuador | Pichincha | Tandayapa, 1 km N of | This work |
| Ecuador | Pichincha | Bellavista Lodge | Cisneros-Heredia 2005 |
| Ecuador | Pichincha | Bosque Protector Cambugán | MECN 2009 |
| Ecuador | Pichincha | Bosque Protector Verdecocha | MECN 2009 |
| Ecuador | Pichincha | Chiriboga | Arteaga et al. 2017 |
| Ecuador | Pichincha | La Unión–Río Cinto | MECN 2009 |
| Ecuador | Pichincha | Llambo | Cisneros-Heredia 2005 |
| Ecuador | Pichincha | Pacha Quindi Nature Refuge | iNaturalist |
| Ecuador | Pichincha | Pahuma Reserve | Arteaga et al. 2017 |
| Ecuador | Pichincha | Río Cambugán | Arteaga et al. 2017 |
| Ecuador | Pichincha | Santa Lucía Cloud Forest Reserve | This work |
| Ecuador | Pichincha | Tambo Quinde | Arteaga et al. 2017 |
| Ecuador | Pichincha | Tandayapa Lodge | Arteaga et al. 2017 |
| Ecuador | Santo Domingo de los Tsáchilas | Bosque Protector Río Guajalito | Arteaga et al. 2017 |
| Ecuador | Santo Domingo de los Tsáchilas | Estación Experimental La Favorita | Arteaga et al. 2017 |